Balls Out: Nu Vagis
Our pricing policy and some more
---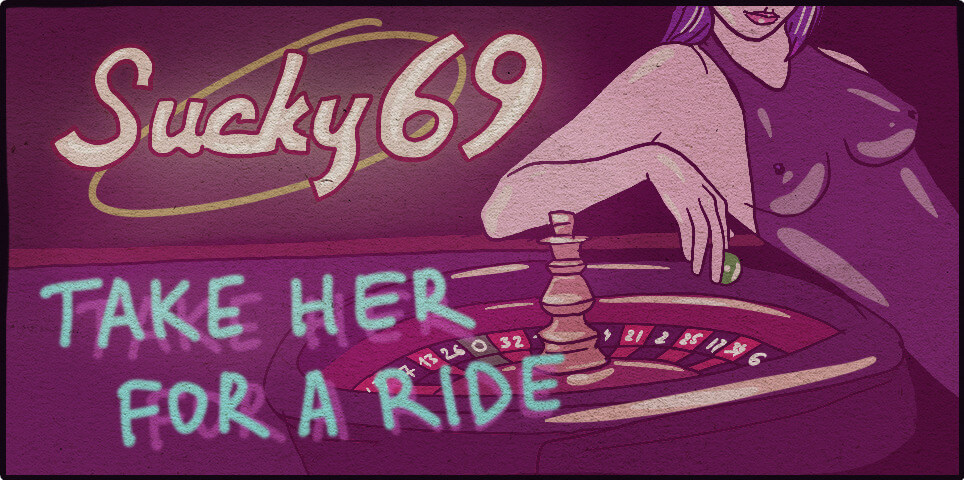 As we promised before and as you've already seen for yourself, we've changed our prices here from $10-5-1-0 to $12-8-4-0 per release depending on its version. Let us clarify some things for you.
First of all, Balls Out: Nu Vagis is a free game. There's always an available free version and you can just download it and play without any payment. We don't have any in-game paywalls.
Then, you should know that the game is under development. It is provided as is and its development is paid by ourselves and right now, we can't afford to hire more people. But you can always fix this by investing in the game if you really like it.
But a couple of fans can't help the development. So, we're growing communities on Patreon, Subscribestar.adult and here, on Itch.io. The problem here is in the limited amount of support you can provide. And that's why the pricing policy here differs from those on Patreon and Subscribestar.
Right now, we are sharing v0.0.3a for PC, macOS and Linux with all our patrons/subscribers of Nuborigine tier or higher. And that's just $5. And in a couple of weeks or so we'll share this version with our $1 tier patrons/subscribers.

But on Itch.io the price will be $12 until the release of v0.0.3b. After that, the price will decrease to $8 and it will go down to $4 when v0.0.3 is out. V0.0.3a will become free when v0.0.4a is released.
This may seem a bit unfair to you, but believe us - it's not. We just don't want to lose our communities. It's always easier to anonymously buy the game once than to support its development. We understand that. But what we want is a live community of people who share our sense of humor, sexual tastes and the joy of creation with us, participate in polls and influence some aspects of the development. We offer you an interactive game development show, but it's up to you to decide whether to take part in it or not. We'll be glad if you just play our game as well. But we want to share more things with you.

We'll be waiting for you on Patreon and Subscribestar.adult.

Yours, Peepboy Co ;)

Files
Balls Out: Nu Vagis 0.0.3a (LINUX)
809 MB
81 days ago
Balls Out: Nu Vagis 0.0.3a (MACOS)
816 MB
81 days ago
Balls Out: Nu Vagis 0.0.3a (PC)
806 MB
81 days ago
Balls Out: Nu Vagis 0.0.3a (ANDROID)
824 MB
81 days ago
Balls Out: Nu Vagis v0.0.2 (LINUX)
Aug 05, 2022
Balls Out: Nu Vagis v0.0.2 (MACOS)
Aug 05, 2022
Balls Out: Nu Vagis v0.0.2 (PC)
Aug 05, 2022
Balls Out: Nu Vagis v0.0.2b (PC)
761 MB
Jul 14, 2022
Balls Out: Nu Vagis v0.0.2b (MACOS)
769 MB
Jul 14, 2022
Balls Out: Nu Vagis v0.0.2b (LINUX)
588 MB
Jul 14, 2022