Balls Out: Nu Vagis
Lowering prices for v0.0.2 and news about v0.0.3a
---
Hi, survivor!

First of all, we've decided to:

Lower the price to $4 for v0.0.2
Change our pricing policy from $10-5-2 to $12-8-4 (for new, previous and older versions)
Release v0.0.3a here for $12 for PC, MACOS and LINUX
Release v0.0.3a for Android for FREE, as it is the first version for Android ever and we need to thoroughly test it.
And now lets get to the details.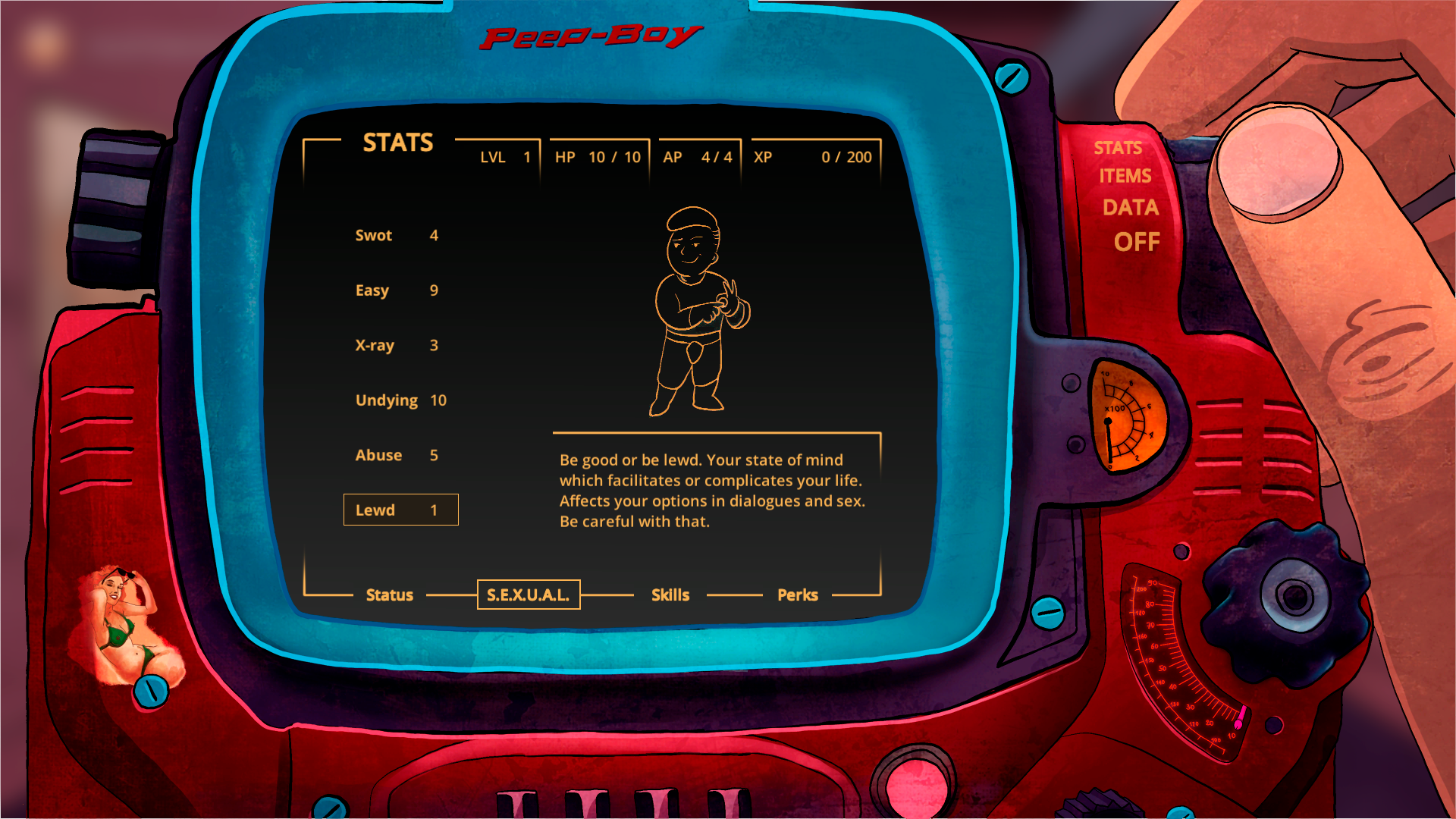 My team has been working on Peep-Boy interface for about three weeks now, and all I can say is that it's gorgeous. I'm not showing you videos of animated highlighting of the selected items or scrollable lists and descriptions, because very soon you'll see it for yourself.
The boy we chose to represent parameters, skills, etc is called Bruh. Yeah, we know that "bruh" was an alternative way of saying "bro" in 2000s, which then became a meme in 2010s and the word itself is now mainly used as an interjection to convey frustration or disappointment at something. But wouldn't you be disappointed if you lived in some underground factory in the middle of a radioactive desert?
Now we have only six pics of Bruh representing the S.E.X.U.A.L. parameters but we're working on that.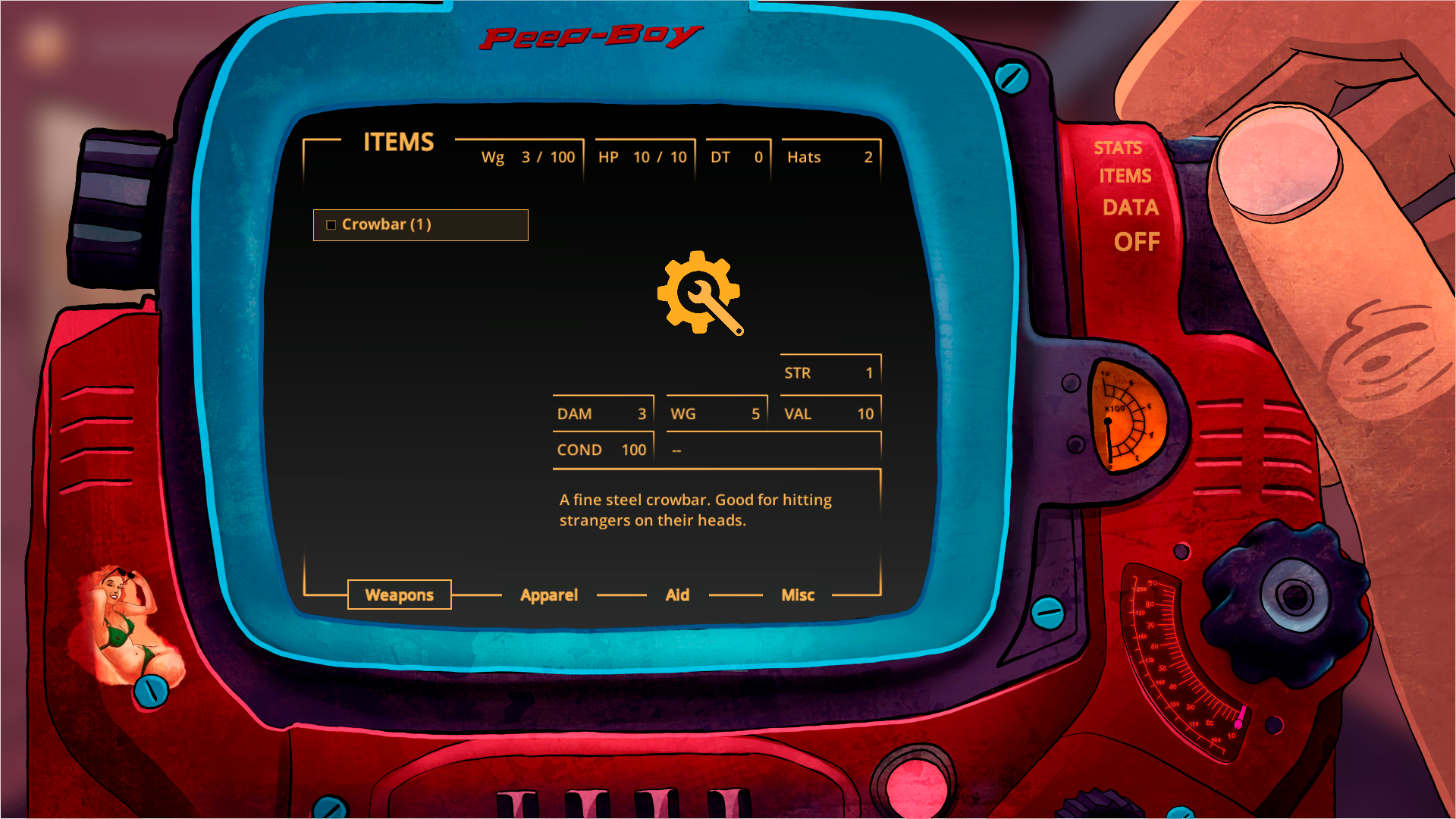 Another important thing here is the fact that all of these parameters, skills and perks are alive. They're not just drawn on the screen. They'll change depending on your choices and change the game for you. And we'll add these choices to the Chucky's cave scene and all of the existing scenes so that you can influence the game from the very beginning.
Right now we're preparing a number of some small and simple mini-games just to test our skills and diversify your gameplay. We hope the first one will be ready before the release of version 0.0.3a.
And it's only a few days away from here. As I mentioned earlier, this version will also be designed for Android users, which is great because for some reason the game looks good on small screens. However, I am biased, so you will have to check this yourself as well.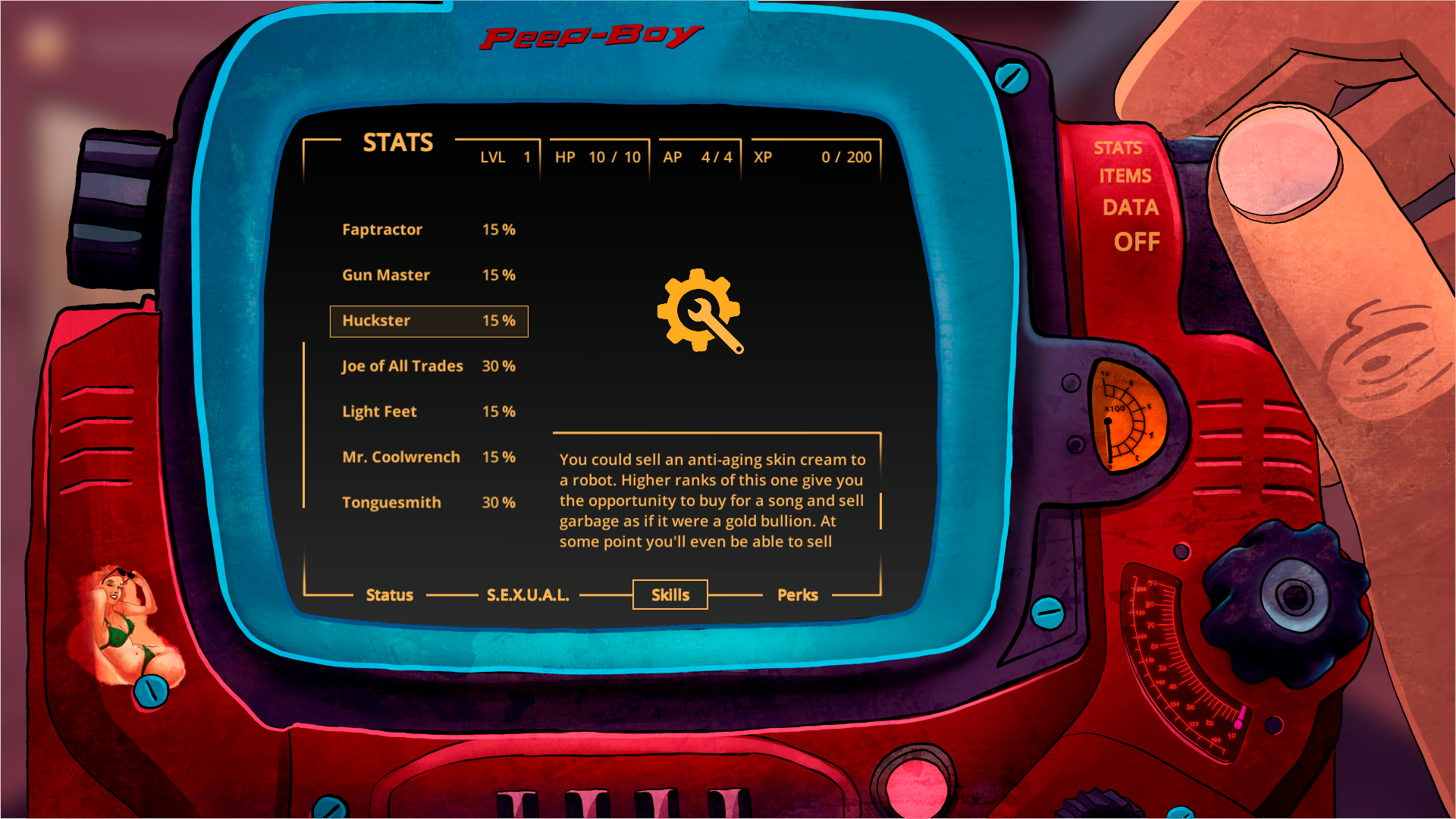 Please write in the comments whether you liked the news or not, if you have questions or for any other reason.
Thank you for spending time with us in this beautiful post apocalypse underground bunker!
Yours,
Peepboy Co
Files
Balls Out: Nu Vagis v0.0.2 (PC)
Aug 05, 2022
Balls Out: Nu Vagis v0.0.2 (MACOS)
Aug 05, 2022
Balls Out: Nu Vagis v0.0.2 (LINUX)
Aug 05, 2022